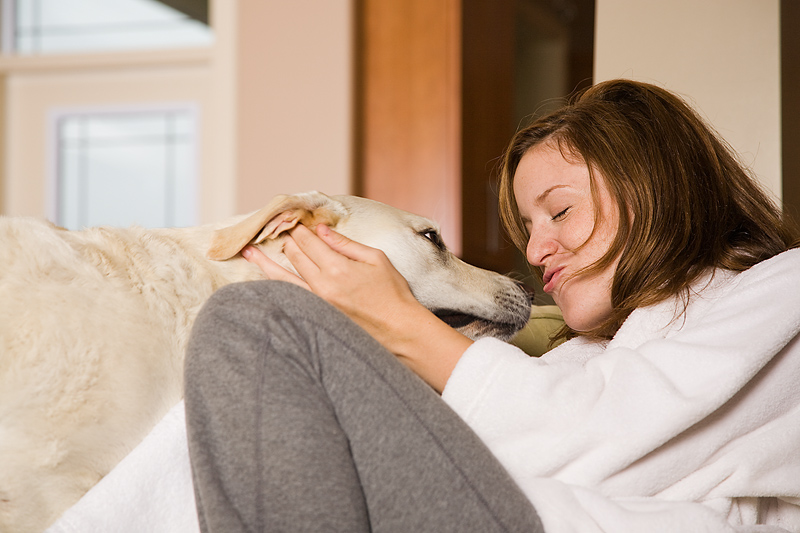 Any time of year can be the perfect time to travel with your dog either for business or pleasure. You plot your route, make your reservations, check the sites to see, and pack your bags. Then you remember you forgot your best friend who is sitting there, tail wagging, just waiting to see what you are doing next!
Traveling with your dog doesn't have to be an arduous task but there are some things you want to consider when you take them along.
Check hotels to make sure that a dog is acceptable to stay there.
Take a copy of the vet records for your dog plus dog tags for identification and proof of rabies whenever you travel with your dog.  A current picture is helpful if the dog gets away.
A car harness or car seat is a great item to keep your dog safe while traveling in the car. It buckles into the car seat belt holder and allows the dog to sit up or lay down during the drive.
Have a cargo organizer close by containing their favorite toys, treats, water bottle, blanket, etc. This you can pick up and move into the hotel/motel room when you get there to keep your dog's belongings organized.
Have a travel water bottle for yourself and your dog. Your dog can go without eating for several hours but will need to be able to drink water occasionally. An easy way to provide that is with a portable water bottle for pets that is leak proof and spill proof.
Poop bags to keep the areas where you stop clean.  It is always nice to stop at a rest area with your dog and not have to worry about stepping in poo yourself!
Floor pee pads for the hotel room "just in case".  You may have a dog that has never gone to the bathroom inside but what if there has been another dog in that room and the temptation is too great!
Your "best friend" gives you unconditional love anytime of the day or night. They love to be with you wherever you go so make it a point to get prepared for your next trip with your dog so that you both can make some terrific memories together.