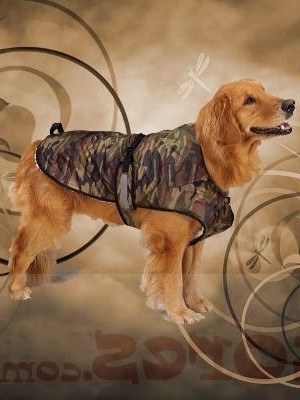 So you want a great looking dog jacket for your favorite pet?  Before you pull out your credit card, consider these three mistakes that I see customers making.
Mistake #1 – Buying For the Wrong Purpose. Do you want a fashionable jacket that is just for show? Do you want a jacket for protection from the weather? Do you want a jacket that contains reflective stripes for safety? There are many to choose from and knowing whether you want something for show or snow is critical.
Mistake #2 – Not Checking the Care Instructions for the Jacket. Remember, this is a dog jacket and will need to be laundered. Does it need to be dry cleaned? Does it need to be hand washed? Can it be washed in the washing machine and then hung to dry? Look at the expense of care that is required and time expended in that care to determine which best suits your needs.
Mistake #3 – Buying the Wrong Size. This can be the most important aspect in the selection process. Some jackets will show sizes with the average dog type for that size. Others will have neck, length and girth measurements with additional tips for the "non-average" size dog. Be sure to check if the seller has a return policy if the jacket does not fit.
Rolling T Stores carries a wide variety of dog jackets which do not have to be dry cleaned. All jackets can be returned if the jacket does not fit. You can find our jackets at https://rollingtstores.com/dog-clothes.